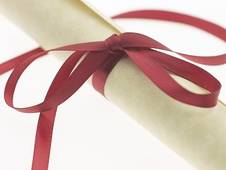 Types of Niches You Can Study in Paralegal College
When you research the paralegal field as a career option, you may be surprised to learn that there are many different types of paralegal work that you can pursue and it's lot more than just filing and answering phones in a law office.

Besides the image of a paralegal working in a non-specific law firm; some of the main types of paralegal work include the following:

Nurse Paralegal - this type of paralegal work is fantastic for someone that already has an interest in the medical field.

Patent Paralegal - this niche of paralegal work is one of best paying specialty niches in the paralegal field and your duties will include researching patents, looking up copyrights and trademarks and a love of research will make this paralegal work a career you'll enjoy going to every single day.

Immigration Paralegal - This is one of the fastest growing paralegal niches. Immigration laws and cases will not be diminishing any time in the near future and this is a great niche to get in that offers a promise of continued growth for a motivated paralegal.

Real Estate Paralegal - This type of paralegal work is ideal for anyone that already has interest or background in mortgage loan or title companies. Even the slump in the real estate market hasn't diminished the demand for real estate paralegals.

Bankruptcy Paralegal - Yet another paralegal specialty that has great potential for continued growth. The changes in the bankruptcy laws didn't diminish the amount of attorneys entering this specialized law field and the need for paralegals with specialized training will continue as well.

If you want to find a career that will continue to offer room for growth, continue to be interesting day after day and is something you can really look forward to doing, consider getting your accreditation through a paralegal college, it's a lot more than working for an attorney.